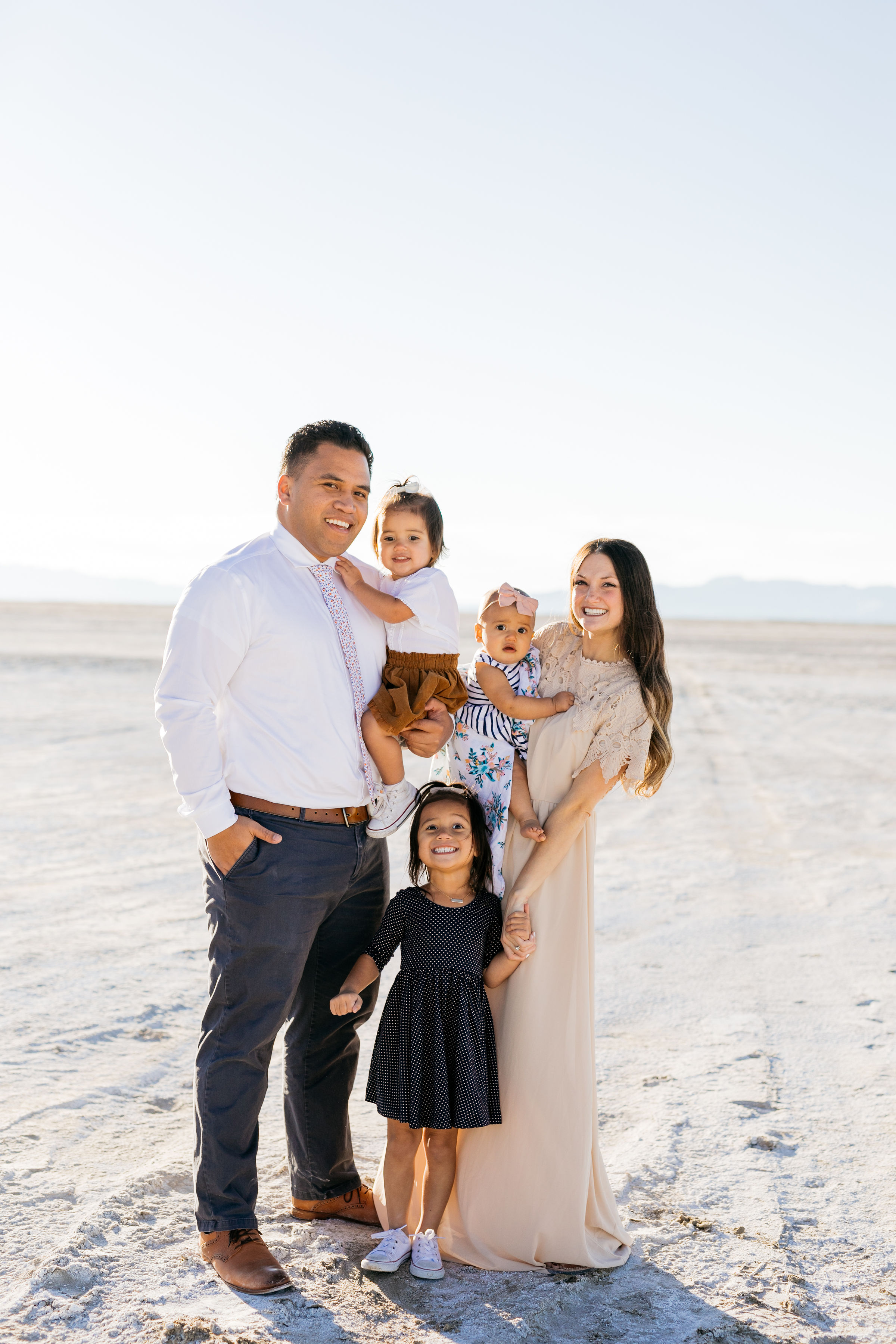 Hi! I'm RyLee and this is my crew. I married my high school sweetheart and we have three beautiful little girls together ages 3 and under. I'm a professional kitchen dancer and chocolate chip cookie eater. Ruben is a Health Care Administrator for the best company ever, Advanced Health Care, and I get to stay at home with the girls. He's obsessed with drones and all things sports and I'm more into crafting, a good book and an occasional hip-hop dance class.
I have my BS degree in Child Development from Utah State University. I seriously think I studied the BEST degree out there. Who else gets to make different play doughs, experiment trying random foods, and study developmental toys in their college classes? I have taken what I have learned from Child Development and applied them into our lives at home with the girls. I have had so many friends and family come to me with questions or development advice, and so I decided to start a blog. My hope is that you can get inspired to play with your little ones!
Contact me with blog posts you'd like me to do! Let's Play!
(Click here to find out Why Matangi Lemon?)